Sanctum Federal Develops Channel Partner Program for ExaGrid Systems, Inc.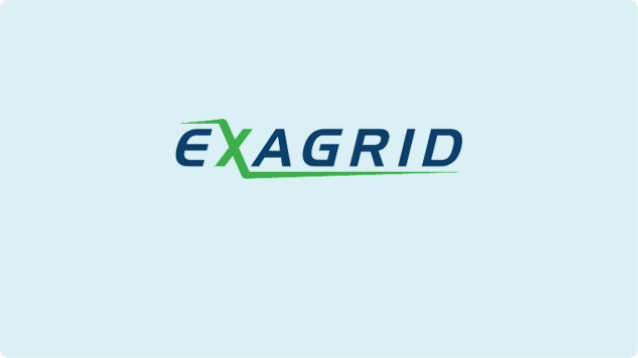 4/21/2021
ExaGrid Systems, Inc., who recently contracted Sanctum Federal to develop a Federal Business Plan, is currently working with Sanctum Federal to launch their Federal Channel Partner program. This program is a direct recommendation from the Federal Business Plan, Sanctum Federal previously provided.
ExaGrid President & CEO, Bill Andrews, commented "The ExaGrid team is excited to develop a strategic Channel Partner Program with Sanctum Federal. We believe this is a key component to growing our Federal market sales this year and beyond."
Sanctum Federal's strategy targets three types of channel partners:
Federal Systems Integrators
Channel
Market approach
This plan prioritizes the development of a robust list of FSIs that need ExaGrid's Tiered Backup Storage capability to better serve their own Government contracts.
"We strongly believe that a strategic Federal Systems Integrator program will help ExaGrid expand their Federal business by partnering with the organizations who need their solutions to better support their own missions within the government," stated Kevin Mahoney, CEO of Sanctum Federal.
About Sanctum Federal
Sanctum Federal is a consulting and education company dedicated to providing Federal sales professionals targeting the Federal Government the unique knowledge, skills and abilities (KSAs) they need to generate multi-million dollar product sales.This mission prompted the development of the only product-based, Federal Sales Training course currently on the market. The Federal Sales Certification Training course is a 3-day virtual Federal Sales Certification Training class designed for anyone interested in becoming a better Federal Sales professional. Whether you are new to Federal Sales or have spent years selling to the Federal Government, this course offers you the tools and techniques you need to sell more. This class will instruct the student how to use a continually refined, Federal Sales methodology. This methodology has helped companies generate millions of dollars in revenue from a Federal customer base and it is centered on four key areas: territory, money, plan and execution.
About ExaGrid
ExaGrid provides Tiered Backup Storage with a unique disk-cache Landing Zone, long-term retention repository, and scale-out architecture. ExaGrid's Landing Zone provides for the fastest backups, restores, and instant VM recoveries. The retention repository offers the lowest cost for long-term retention. ExaGrid's scale-out architecture includes full appliances and ensures a fixed-length backup window as data grows, eliminating expensive forklift upgrades and product obsolescence. ExaGrid's Retention Time-Lock is the only backup storage solution with a non-network facing tier, immutable objects and delayed deletes for ransomware recovery. Visit us at exagrid.com or connect with us on LinkedIn. See what our customers have to say about their own ExaGrid experiences, and learn why they now spend significantly less time on backup, in our customer success stories.
ExaGrid is a registered trademark of ExaGrid Systems, Inc. All other trademarks are the property of their respective holders.