Microsoft's Cloud and Tablets Division's Federal Sales Team Attends Sanctum Federal's Federal Sales Certification Training Course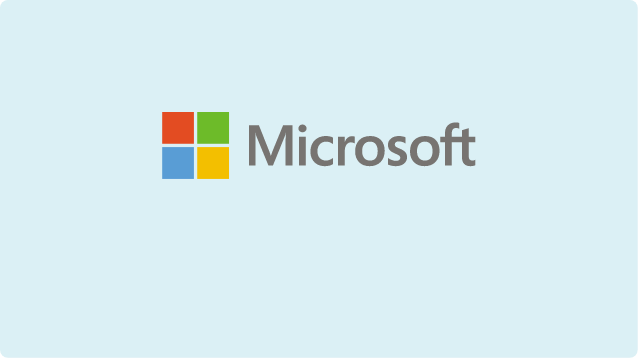 7/19/2021
Microsoft Corporation's Cloud and Tablets Division recently selected several members of their Federal Sales Team to attend a private OEM focused training delivery of Sanctum Federal's Federal Sales Certification Training course.
The Federal Sales Certification Training course is currently the only Federal Product Sales training and certification available. It was developed by Kevin Mahoney based on his experience working in and selling to the Federal Government over his 26-year career. The course is designed to help Federal Sales Reps accelerate their federal product sales efforts. Each course module builds on each other to teach a formalized product sales methodology, so that upon completion, students can successfully build, track, and execute a federal territory plan for their territory.
Mahoney, CEO of Sanctum Federal stated "Our Federal Sales Certification Training is proven to help companies of all sizes to sell their product and product related services to our Federal Government. We enjoyed training Microsoft's Cloud and Tablets Division Federal sales personnel in our Federal sales methodology and we look forward to building a long-term partnership to train future Microsoft Federal sales reps as a part of their onboarding process."
Microsoft's Federal Partner Development Manager for Surface product, Theresa Blanton, attended the training and sees long-term potential in expanding training access to Microsoft's Federal partners. The Federal Sales Certification Training Course can be taught from the perspective of the OEM, the Reseller or through a hybrid approach. Through the reseller training, more emphasis is given to:
The flow of money from the Government through the contract vehicle to the reseller versus it going through the reseller to the OEM
What drives an OEM instead of what drives a reseller
How resellers can partner with other resellers on contract vehicles they don't have
"After attending the Federal Sales Certification Training course as an OEM and understanding the reseller-focused version of the course, I can absolutely see where this will be helpful to my Microsoft Surface federal reseller partners. My hope is to authorize the use of Microsoft MDF for this training to make it even easier for our Federal resellers to gain access to this amazing course. When we authorize activities for the use of MDF, it is because we believe the activity can help generate greater revenue than the investment and this is certainly true of Sanctum Federal's Federal Sales Certification Training course," reviewed Blanton.
To learn more about the Federal Sales Certification Training course or to schedule a private training for your sales team, contact Sanctum Federal at Sales@SanctumFederal.com or 703-688-2437.
About Sanctum Federal
Sanctum Federal has a unique combination of government expertise that helps businesses accelerate their growth in the complex federal market. With 3 federally focused capabilities: Federal Sales Consulting, Federal Sales Certification Training and FedSalesTracker software, Sanctum Federal is positioned to provide businesses a direct path to building a federal revenue stream. Our complete array of services, including building Federal Business Plans for companies through the execution, implementation, and operations, of those plans is unmatched by any other federally focused company.
About Microsoft Corporation
Microsoft (Nasdaq "MSFT" @microsoft) enables digital transformation for the era of an intelligent cloud and an intelligent edge. Its mission is to empower every person and every organization on the planet to achieve more.