Microsoft Surface Resellers Complete Federal Sales Certification Training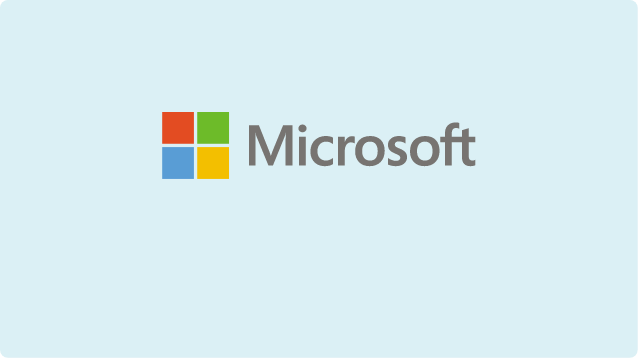 11/10/2021
Microsoft and Sanctum Federal have partnered to create and deliver a Federal Sales Certification Training / Microsoft Surface training to Microsoft's top twenty Surface Federal resellers. This training delivers a focused approach in selling the Microsoft Surface technologies to the Federal customer.
After members of Microsoft Corporation's Cloud and Tablets Division attended Sanctum Federal's live online Federal Sales Certification Training course, they knew the course offered valuable insight for their resellers as they represented Microsoft's products throughout the Federal Government. Theresa Blanton, Microsoft's Federal Partner Development Manager for Surface product, advocated for the course developed by Sanctum Federal CEO, Kevin Mahoney, to be listed as a reimbursable expense under Microsoft Marketing Development Funds (MDF) program.
"The purpose of MDF is to enable our resellers to sell Microsoft products more effectively. The Federal Sales Certification Training course provides not only greater knowledge surrounding the Federal Market's nuanced sales process but detailed, tactical initiates for breaking into the market," described Blanton.
While Microsoft's team enrolled in the full length training course, the training extended to their Microsoft Surface Resellers was a shortened version of the course. Blanton and her team worked directly with Mahoney to create a training course specifically geared to locating opportunity for reselling Microsoft's Surface product to Federal Government agencies.
Ryan Wheeler, a Microsoft Surface reseller and student in the course, remarked, "I didn't know what to expect at first, but now I cannot recommend this training enough. It was so refreshing to take a class that actually teaches you how to sell and find deals."
All students in the course said the training was worth their time and would recommend it to other Federal resellers. To learn more about the Federal Sales Certification Training course or to schedule a private training for your sales team, contact Sanctum Federal at Sales@SanctumFederal.com or 703-688-2437.
About Sanctum Federal
Sanctum Federal has a unique combination of government expertise that helps businesses accelerate their growth in the complex federal market. With 3 federally focused capabilities: Federal Sales Consulting, Federal Sales Certification Training and FedSalesTracker software, Sanctum Federal is positioned to provide businesses a direct path to building a federal revenue stream. Our complete array of services, including building Federal Business Plans for companies through the execution, implementation, and operations, of those plans is unmatched by any other federally focused company.