Iron Bow Technologies Enrolls More Employees In Federal Sales Certification Training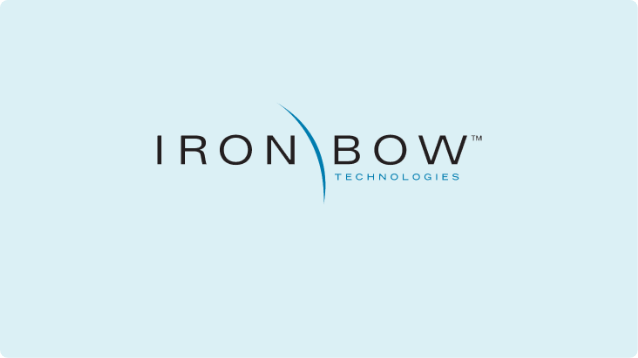 11/18/2021
Iron Bow Technologies (Iron Bow) recently sent new Federal Sales hires to complete Sanctum Federal's Federal Sales Certification Training course. Iron Bow first sent members from their public sector sales team to this training course in early 2020.
John Meier, Iron Bow's General Manager of DoD Sales, stated "Sanctum Federal's Federal Sales Certification Training course is an asset for any Federal Sales Rep, regardless of experience. We have seen the value of this course firsthand and sending new hires through the course is quickly becoming a company standard."
Kevin Mahoney, creator of the Federal Sales Certification Training course and Founder of Sanctum Federal, believes Iron Bow's approach is key to unlocking long-term growth in Federal sales.
"We have found from Iron Bow and other companies that continual education keeps reps consistently engaged in prospecting and nurturing their existing pipelines. We are also seeing greater long-term thinking and opportunities extending throughout the current and into the next fiscal years. This is especially necessary in the Federal sales process which often requires multiple stakeholders and long timelines."
Sanctum Federal's latest launch of the Federal Sales Certification Training OnDemand is meant to help facilitate a continual learning environment for Federal Sales Reps.
To learn more about the Federal Sales Certification Training course or to schedule a private training for your sales team, contact Sanctum Federal at Sales@SanctumFederal.com or 703-688-2437.
About Sanctum Federal
Sanctum Federal has a unique combination of government expertise that helps businesses accelerate their growth in the complex federal market. With 3 federally focused capabilities: Federal Sales Consulting, Federal Sales Certification Training and FedSalesTracker software, Sanctum Federal is positioned to provide businesses a direct path to building a federal revenue stream. Our complete array of services, including building Federal Business Plans for companies through the execution, implementation, and operations, of those plans is unmatched by any other federally focused company. https://sanctumfederal.com/federal-training/
About Iron Bow Technologies
Iron Bow Technologies is a leading IT solution provider dedicated to successfully transforming clients' technology investments into robust business capabilities. Working with government, commercial and healthcare clients, Iron Bow brings a depth of technical expertise as well as domain and market knowledge to deliver the right solution to achieve desired business outcomes. Iron Bow partners with clients from planning and implementation through ongoing maintenance and management to deliver solutions that are strong, flexible and on target with their mission. Iron Bow's global reach and strategic partnerships with industry leaders as well as disruptive technology partners ensures clients implement appropriate cutting-edge technology in support of objectives. Learn more at www.ironbow.com.