Govplace Selects Sanctum Federal's Federal Sales Certification Training Course For Employees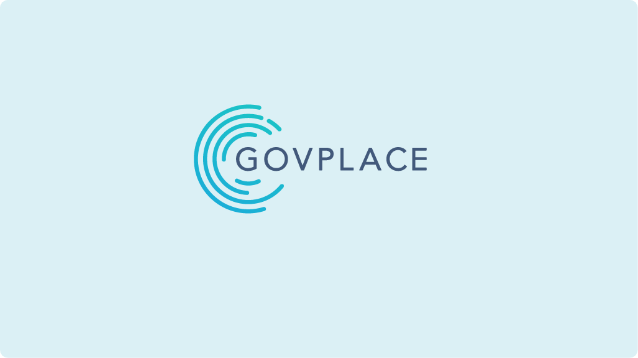 10/27/2021
Govplace, a leading value-added reseller and systems integrator for federal agencies, recently selected Sanctum Federal's Federal Sales Certification Training course to support their team's professional development initiatives.
Kevin Mahoney, creator of the Federal Sales Certification Training course and CEO of Sanctum Federal, developed this one-of-a-kind course to provide Federal sales people tactical skills when it comes to hunting for new business within the Federal market. The training from this course has supported a number of Federal sales people in expanding their territory revenue pipeline by a factor of 10.
Govplace's Vice President Of Sales, Patrick Herwig, recognized the value this training offers and selected members of his Inside Sales Team to attend.
"It is incredibly hard to find a sales training course specifically designed to address the nuances of the Federal market but this course does just that and more by providing real strategic actions that a sales person can immediately implement to start growing their pipeline. We are excited to begin investing in our sales support staff with this training and we are confident it will provide us great returns for years to come," explained Herwig.
"This training is specifically designed to drive revenue for organizations. The goal of this training and all of Sanctum Federal's initiatives is to provide businesses a direct path to building a federal revenue stream and we do that by offering real action-oriented steps that our students can leverage as soon as the training is over," remarked Mahoney.
To learn more about the Federal Sales Certification Training course or to schedule a private training for your sales team, contact Sanctum Federal at Sales@SanctumFederal.com or 703-688-2437.
About Sanctum Federal
Sanctum Federal has a unique combination of government expertise that helps businesses accelerate their growth in the complex federal market. With 3 federally focused capabilities: Federal Sales Consulting, Federal Sales Certification Training and FedSalesTracker software, Sanctum Federal is positioned to provide businesses a direct path to building a federal revenue stream. Our complete array of services, including building Federal Business Plans for companies through the execution, implementation, and operations, of those plans is unmatched by any other federally focused company.
About Govplace
Govplace is a value-added reseller and systems integrator, exclusively focused on providing the federal government with cutting edge, best of breed technologies, services, and solutions surrounding Cloud, Cyber Security, and Performance Monitoring. Guided by our deep understanding of government contracting, the challenges our customers are facing, an expansive portfolio of contracting vehicles, and reputable expertise in leading technologies and solutions, we bring a unique combination of Silicon Valley innovation and DC Beltway understanding into each engagement. Our strategic approach to technology-led transformation and modernization improves business and operational efficiency to help our federal customers successfully achieve their unique mission needs.
Media Contact
Govplace
Shannon Edwards, Marketing Manager
571-409-7196
sedwards@govplace.com