ExaGrid Selects Sanctum Federal To Develop Federal Business Plan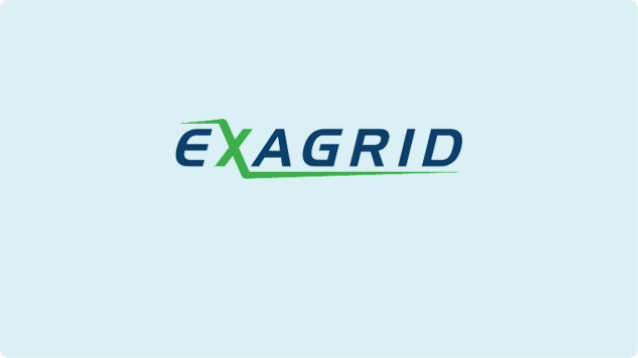 4/14/2021
ExaGrid Systems, Inc a Marlborough, Mass company, contracted Sanctum Federal to develop a Federal Business Plan to increase customer engagements and examine their Federal Channel for their ExaGrid family of products and services to the Federal Market.
One of Sanctum Federal capabilities is in developing Federal channel partner/reseller strategies for organizations, which is a major component of this engagement. The most important reason to have a Federal reseller program is because Federal channel partners hold Federal contract vehicles that Original Equipment Manufacturers (OEM's) need to close business with their Federal customer base. A second reason that a company would consider establishing a Federal reseller program is that resellers act as a force multiplier for Federal sales – more feet on the street to sell your products and services.
"We believe ExaGrid's products and services can be a defacto standard in the Federal market. By applying the principles and executing each area of this business plan, we are confident we can help ExaGrid build their Federal channel and revenue pipeline," stated Kevin Mahoney, CEO of Sanctum Federal.
ExaGrid President & CEO, Bill Andrews, commented "The ExaGrid team is thrilled to welcome Sanctum Federal as a consultant in 2021. We have experienced tremendous international growth this past year and we are excited to add greater focus on our Federal market sales with the help of Sanctum Federal's long-standing success in this space."
About Sanctum Federal
Sanctum Federal is a consulting and education company dedicated to providing Federal sales professionals targeting the Federal Government the unique knowledge, skills and abilities (KSAs) they need to generate multi-million dollar product sales.This mission prompted the development of the only product-based, Federal Sales Training course currently on the market. The Federal Sales Certification Training course is a 3-day virtual Federal Sales Certification Training class designed for anyone interested in becoming a better Federal Sales professional. Whether you are new to Federal Sales or have spent years selling to the Federal Government, this course offers you the tools and techniques you need to sell more. This class will instruct the student how to use a continually refined, Federal Sales methodology. This methodology has helped companies generate millions of dollars in revenue from a Federal customer base and it is centered on four key areas: territory, money, plan and execution.
About ExaGrid
ExaGrid provides Tiered Backup Storage with a unique disk-cache Landing Zone, long-term retention repository, and scale-out architecture. ExaGrid's Landing Zone provides for the fastest backups, restores, and instant VM recoveries. The retention repository offers the lowest cost for long-term retention. ExaGrid's scale-out architecture includes full appliances and ensures a fixed-length backup window as data grows, eliminating expensive forklift upgrades and product obsolescence. ExaGrid's Retention Time-Lock is the only backup storage solution with a non-network facing tier, immutable objects and delayed deletes for ransomware recovery. Visit us at exagrid.com or connect with us on LinkedIn. See what our customers have to say about their own ExaGrid experiences, and learn why they now spend significantly less time on backup, in our customer success stories.
ExaGrid is a registered trademark of ExaGrid Systems, Inc. All other trademarks are the property of their respective holders.