Accruent Data Insights Selects Sanctum Federal To Build Their Federal Business Plan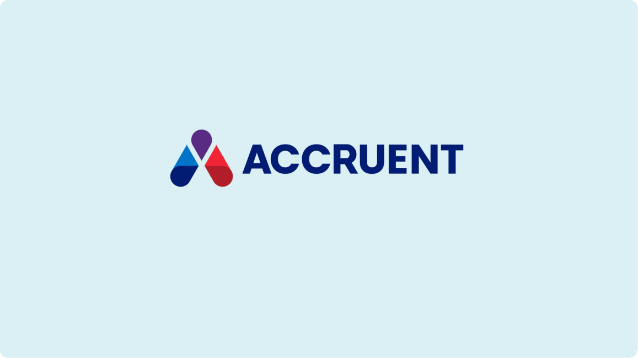 2/02/2021
Accruent, a market leader in optimizing all stages of real estate, facilities and asset management, recently selected Sanctum Federal to develop a Federal Business Plan to provide Accruent a complete roadmap in building and executing their federal sales practice for Accruent's Data Insights (DI) products and services.
Accruent Data Insights leverages "the power of medical equipment reliability data to streamline predictive maintenance and reduce downtime." Sanctum Federal's customized Federal Business Plan will detail six strategic areas of focus, including:
Federal marketing plan
Federal product certification plan
Federal Reseller / Partner plan
Market Approach
Federal Sales Hiring Plan
"We strongly believe we can provide Accruent DI division a roadmap to achieve their financial revenue goals by aggressively expanding the Data Insights products and services into the federal market by increasing customer engagements, marketing plan, reseller channel and federal market approach," stated Kevin Mahoney, CEO of Sanctum Federal.
Accruent's Senior Vice President of Sales for North America, Pete Mansel commented, "We look forward to the insight Sanctum Federal will provide us as we devise a Federally focused sales plan for our Healthcare Facilities & Technology Management Software division in 2021 and beyond."
About Sanctum Federal
Sanctum Federal is a consulting and education company dedicated to providing Federal sales professionals targeting the Federal Government the unique knowledge, skills and abilities (KSAs) they need to generate multi-million dollar product sales. This mission prompted the development of the only product-based, Federal Sales Training course currently on the market. The Federal Sales Certification Training course is a 3-day virtual Federal Sales Certification Training class designed for anyone interested in becoming a better Federal Sales professional. Whether you are new to Federal Sales or have spent years selling to the Federal Government, this course offers you the tools and techniques you need to sell more. This class will instruct the student how to use a continually refined, Federal Sales methodology. This methodology has helped companies generate millions of dollars in revenue from a Federal customer base and it is centered on four key areas: territory, money, plan and execution.
About Accruent
Accruent is the world's leading provider of intelligent solutions for the built environment – spanning real estate, physical and digital assets, and the integrated technology systems that connect and control them. Accruent continues to set new expectations for how organizations can use data to transform the way they manage their facilities and assets. With major office locations in Austin, New Orleans, London and Amsterdam, Accruent serves more than 10,000 customers in a wide range of industries in more than 150 countries around the world.