ABM Federal Sends Sales Reps To Federal Sales Certification Training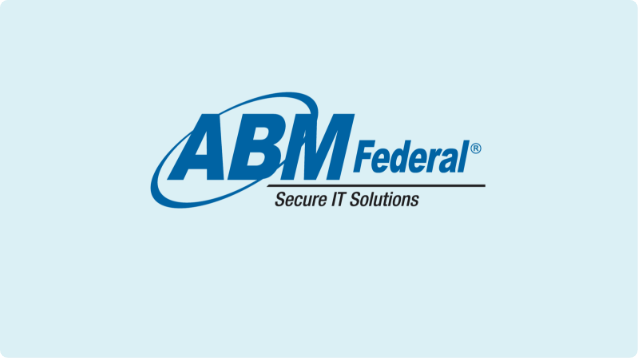 8/11/2021
ABM Federal, a Federal Business Plan and Federal Sales Consulting customer of Sanctum Federal recently sent members of their Federal Sales team to the Federal Sales Certification Training (FSCT) course led by Sanctum Federal.
ABM Federal's goal is to provide their team with a targeted understanding of the Federal market so they can continue to grow their sales of HP Products through their BIC GSS vehicle for Desktops, Laptops and Tablets.
"In my experience, even experienced Federal Sales Reps benefit from a regular refresher on how to approach the Federal Market, identify areas of opportunity and gain access to new and improved tools to help their sales process move along even faster. I am excited that the team at ABM Federal decided to invest in this training and I am confident they will quickly see a ROI from the new tools and understanding they developed during their time in the FSCT course," stated Kevin Mahoney, CEO of Sanctum Federal.
The Federal Sales Certification Training course is currently the only Federal Product Sales training and certification available. It was developed by Kevin Mahoney based on his experience working in and selling to the Federal Government over his 30-year career. The course is designed to provide Federal Sales territory managers both the knowledge of the Federal Market and specific tools they can apply to accelerate their federal product sales efforts. One key tool provided is the Territory Planning Tool (TPT) which helps Federal Sales territory managers to plan, build, track and manage their Federal territory total addressable market and whitespace in the Federal market.
"ABM Federal currently has a simplified version of the TPT in place. It's a very important tool, however, we really like the Sanctum Federal version of the TPT and we're anxious to add it to our sales methodology," stated Steve Nuelle, CEO at ABM Federal.
About Sanctum Federal
Sanctum Federal has a unique combination of government expertise that helps businesses accelerate their growth in the complex federal market. With 3 federally focused capabilities: Federal Sales Consulting, Federal Sales Certification Training and FedSalesTracker software-as-a-service, Sanctum Federal is positioned to provide businesses a direct path to building a federal revenue stream. Our complete array of services, including building Federal Business Plans for companies through the execution, implementation, and operations, of those plans is unmatched by any other federally focused company.
About ABM Federal
ABM Federal is a privately-held business founded in the early 1970's as an "Office Equipment Supplies" dealer in St. Louis, MO. We expanded into federal sales in 1978 with our first GSA contract and, in 2005, made the strategic decision to divest its commercial business and focus entirely on the Federal market with a strong focus on "Office IT" (primarily around print, managed print services, and personal computing systems). Today ABM Federal holds 3 GSA Schedules (70/36/75-OS4), the NASA SEWP V GWAC, and the GPO 951M contract vehicle.