ABM Federal Selects Sanctum Federal To Build Their Federal Business Plan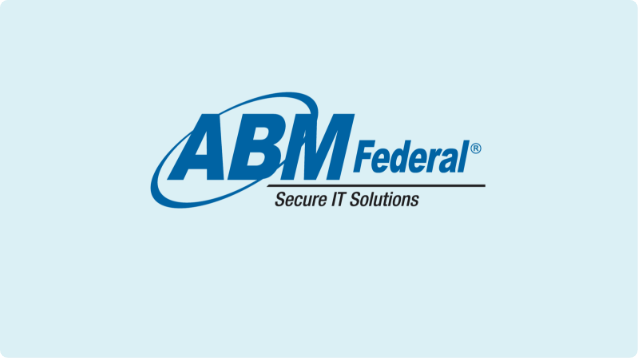 7/26/2021
ABM Federal, a provider of secure information technology products and managed IT services to the federal government, contracted Sanctum Federal to develop a Federal Business Plan aimed at maximizing revenue through their "Best In Class" (BIC) Government-wide Strategic Sourcing (GSS) vehicle for "HP Desktops, Laptops, Tablets and accessories."
BIC Contracts is an acquisition designation defined by the Office of Management and Budget (OMB) and available for government-wide use. BIC contracts are designed to help the government maximize their purchasing power to attain volume discounts on common goods and services. It also allows agencies to attain the equipment they need quickly and efficiently.
Sanctum Federal's Plan will evaluate ABM Federal's market positioning as it relates to HP purchases eligible through their BIC GSS vehicle for Desktops, Laptops and Tablets. Once defined, Sanctum Federal will develop an exceptionable federal marketing plan to generate awareness among those government customers surrounding how they can easily purchase HP equipment from the GSS vehicle.
"ABM Federal's position on the GSA GSS for HP Products offers a large target market for their federal marketing and sales efforts. We believe this offers a significant opportunity to generate customer awareness and drive short and long-term revenue growth," stated Kevin Mahoney, CEO of Sanctum Federal.
"The GSA GSS for IT Products vehicle offers a great value solution for federal government agencies and we are excited to work with Sanctum Federal to drive more awareness to it. We think this can offer a significant opportunity to expand awareness of our brand among the federal government," stated Steve Nuelle, President of ABM Federal.
About Sanctum Federal
Sanctum Federal has a unique combination of government expertise that helps businesses accelerate their growth in the complex federal market. With 3 federally focused capabilities: Federal Sales Consulting, Federal Sales Certification Training and FedSalesTracker software, Sanctum Federal is positioned to provide businesses a direct path to building a federal revenue stream. Our complete array of services, including building Federal Business Plans for companies through the execution, implementation, and operations, of those plans is unmatched by any other federally focused company.
About ABM Federal
ABM Federal is a privately-held business founded in the early 1970's as an "Office Equipment Supplies" dealer in St. Louis, MO. We expanded into federal sales in 1978 with our first GSA contract and, in 2005, made the strategic decision to divest its commercial business and focus entirely on the Federal market with a strong focus on "Office IT" (primarily around print, managed print services, and personal computing systems). Today ABM Federal holds 3 GSA Schedules (70/36/75-OS4), the NASA SEWP V GWAC, and the GPO 951M contract vehicle.